Leave your feedback here!

Campaign discussion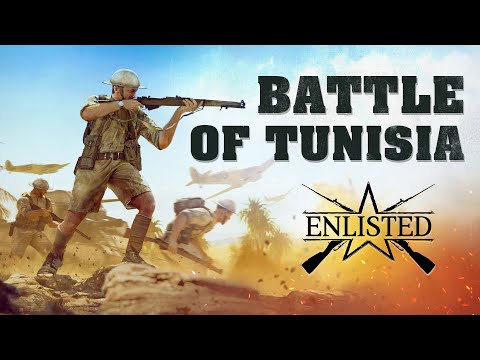 Events in Tunisia happen fast, and just one week after the start of the closed test, we are announcing the second stage with progress and limited access for everyone!
ABOUT THE "BATTLE OF TUNISIA" CAMPAIGN
The campaign takes place in North Africa. For the first time in Enlisted, the opponents include British and Italian units! There are unique weapons and equipment of the countries that joined the battle, and dozens of kilometres of new battlefields, the historical value of which was so high that one of the largest armies of the Third Reich took part in the battles.
PROGRESS FOR CBT MEMBERS
From now on, all CBT members, the Motorcyclists Bundle owners, will make progress in exploring the levels of the campaigns and can unlock levels, improve squads, equip soldiers with new weapons, and add new soldiers to their army. Progress achieved during this testing phase will not be reset.
TUNISIA FOR ALL THE PLAYERS
At this stage of testing, each player can already take part in campaign battles, commanding a given set of initial squads with no access to progress and upgrades. Battle Pass progress in campaign battles is counted and saved!
THE MOTORCYCLISTS BUNDLE AND EARLY ACCESS

This bundle includes:
"Battle of Tunisia": WD Big 4 Squad;
"Battle of Tunisia": KS 750 Squad;
"Battle of Tunisia" campaign CBT access;
600 Gold.
PURCHASE
NEW MISSION: AL JABAL FARM (INVASION)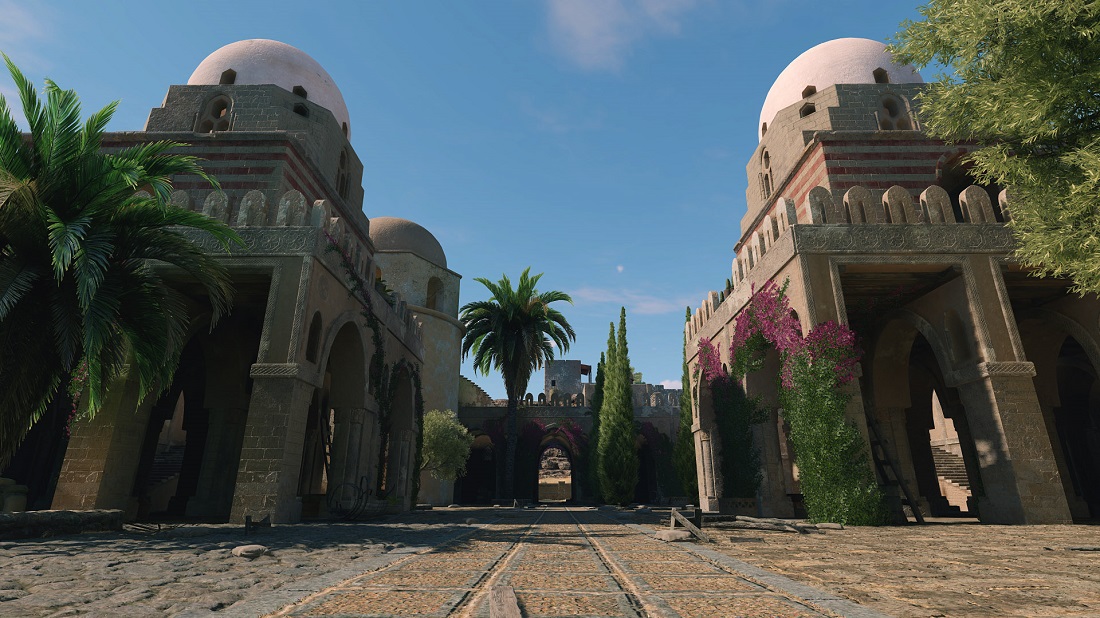 Have a height advantage over the enemy and they will be in trouble. This is where attackers learn this universal military advice. The most important strategic point, which is also a delightful palace, awaits you at the very top of the mountain.
The invasion begins in wide farm fields and the village below, where it is just as dangerous to linger as it is to climb to the key point. Tiered houses, tight courtyards and wide fields will give you time to gather your strength for the main assault, or ruin inexperienced fighters on the first steps.
Either way, climb your way up!
15 NEW LEVELS OF THE CAMPAIGN
CBT members can already start forming their new army in Tunisia. We have prepared the first 15 levels for the Allies and the Axis with squads from the United States, Great Britain, Italy, and Germany. Unique weapons and equipment from these countries are available to you, here are some of the notable ones.

SMLE Mk III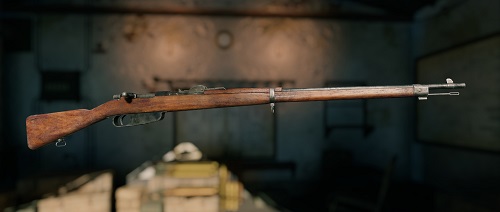 Carcano M1891
Frictionless. They will fire in a sandstorm, in the blazing sun, and after crossing a river. Reliable battle buddies with a sliding bolt.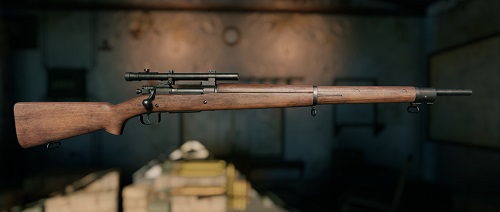 Springfield M1903A4 (sniper)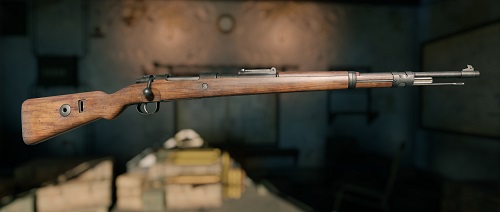 Pre-war Kar98k (sniper)
Accurate. Time-tested and battle-tested, the familiar instruments of war have become even more useful in the dusty expanses.

AB 41 (Italy)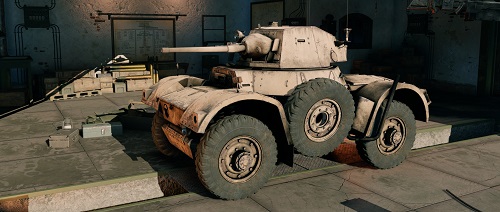 Daimler Mk II (Great Britain)
Fast. These machines are able to get to key points first and impose their own rules of battle on the opponents.
READ THE FULL LIST OF CHANGES AND IMPROVEMENTS:
The "Battle of Tunisia" campaign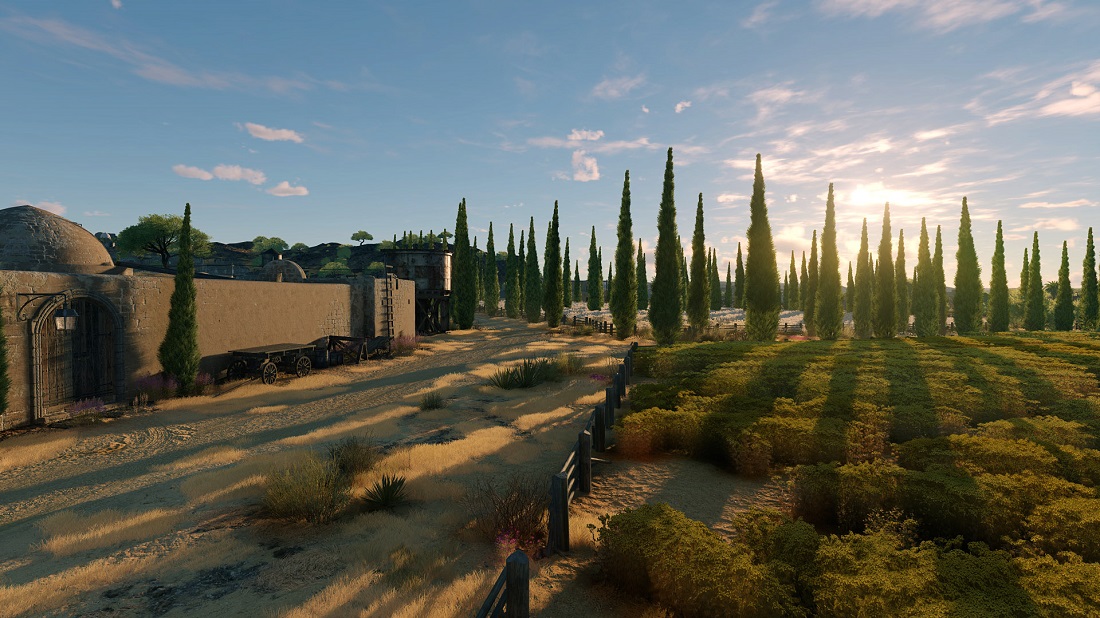 Axis
New squads
Snipers. 15th Panzer Division, 33rd Reconnaissance Battalion.
Mortarmen. 164th Infantry Division, 382nd Infantry Regiment.
Attacker pilots. Sturzkampfgeschwader 3, I./StG 3.
Gunners. 80th Infantry Division, 70th Machine Gun Company.
Engineers. 101st Motorised Division, 52nd Mixed Engineer Battalion.
Bombers. 21st Panzer Division, 200th Anti-tank Battalion.
Radio operators. 1st Infantry Division, 1st Signals Company.
Fighter-pilots. 23rd Group, 377th Fighter Squadron.
Gunners. 334th Infantry Division, 754th Grenadier Regiment.
Snipers. 16th Infantry Division, 36th Infantry Regiment.
Tankers. 132nd Armoured Division, 10th Armoured Regiment.
Troopers. 90th Light Africa Division,361st Light Infantry Regiment.
New weapons
Carcano M41
Kar98k (trooper, Germany)
MP 28 (assaulter, Germany)
Carcano Mod. 38 (7.35mm) (radio operator, Italy)
M30 Luftwaffe Drilling
PzB-38 (bomber, Germany)
Carcano M1891 (engineer, Italy)
Breda Mod. 30 (gunner, Italy)
Armaguerra Mod. 39
Granatwerfer 36 (mortarman, Germany)
MP 40
Pre-war Kar98k with scope mount (sniper, Germany)
New vehicles
AB 41 (tanker, Italy)
M14/41 (tanker, Italy)
Re.2000 series 1 (fighter-pilot, Italy)
Ju 87 R-2 (attacker pilots, Germany)
Allies
New squads
Assaulters. 78th Infantry Division, 36th Infantry Brigade.
Mortarmen. 56th Infantry Division, 64th Field Regiment.
Attacker pilots. 27th Bombardment Group, 523rd Bomber Squadron.
Gunners. 51st Infantry Division, 154th Infantry Brigade.
Engineers. 4th Infantry Division, 7th Field Company.
Bombers. 46th Infantry Division, 68th Anti-Tank Regiment.
Radio operators. 1st Infantry Division, 1st Signal Regiment.
Fighter-pilots. No. 244 Wing RAF, No. 73 Squadron.
Snipers. 34th Infantry Division, 133rd Infantry Regiment.
Tankers. 25th Tank Brigade, 51st Royal Tank Regiment.
Troopers. 1st Infantry Division, 16th Infantry Regiment.
Snipers. 9th Infantry Division, 60th Infantry Regiment.
New weapons
Sten Mk II
SMLE Mk III (radio operator, Great Britain)
Winchester Model 1912
Boys ATR (bomber, Great Britain)
Lanchester
Lee-Enfield No.4 MkI (engineer, Great Britain)
Vickers-Berthier (assaulters, Great Britain)
M1 Carbine
Two-inch Mortar (mortarman, Great Britain)
M1A1 Thompson
Springfield M1903A4 (sniper, USA)
New vehicles
A13 Mk.II (tanker, Great Britain)
Daimler Mk II (tanker, Great Britain)
Hurricane Mk.IIB (fighter-pilot, Great Britain)
SBD-3 (attacker pilots, USA)
OTHER IMPROVEMENTS
Missions
Added new mission Al Jabal Farm (Invasion) to the Battle of Tunisia campaign.
In Practice mode, motorcycle squads can now respawn on motorcycles.
Added tank training.
Squads
Based on the results of the voting Motorcycle squads can now qualify in both vehicles and as infantry and no longer affect the limits on the number of squads with vehicles.
Weapons
The Lee-Enfield No4 MkI rifle is issued with the No4 MkII bayonet in the "Battle of Tunisia" campaign.
In the "Battle of Tunisia" campaign a shovel can now be purchased for bronze weapon orders.
Engineers' Bundle now includes a shovel instead of a knife (currently in the "Battle of Tunisia" campaign, only rank 3 engineers in their respective squad).
Carbine series ( M1, M1A1, M2, M2A1): reduced recoil momentum by 20%, improved control of the weapon when firing multiple shots in succession.
Beretta M38/42: increased rate of fire from 440 to 500 rpm, reduced horizontal recoil.
Carcano M41: recoil impulse reduced by 11%.
Armaguerra Mod. 39: recoil impulse reduced by 4.5%.
Vehicles
The handling of motorcycles has been improved. They no longer move sideways when driving and stopping.
Improved motorcycle damage model, adjusted the chances of burning. Added some elements to the damage model.
Improved control of tanks with multiple guns.
Armament control of tanks with multiple guns has been improved. Each gun now has a guidance marker, a view from the gunner and the ability to assign special buttons for selecting shells and firing.
Added a ribbon icon to indicate the ammunition of motorcycle machine guns.
Other improvements
After being killed by a bomb, there is a hint to lie on the ground to save yourself from shrapnel.
Added a hint about inability to dig if the player tries to dig in the wrong place.
Added the effect of throwing the dirt away when digging. Also, the sound when digging now depends on whether you can dig in the selected location.
Improved stability of the game on Intel integrated graphics cards.
Fixes
Fixed artifacts from blood splashes left by explosions.
Fixed incorrect position of weapons in the hands of soldiers in the menu.
Resolved an issue with throwing grenades into trenches dug by players.
Fixed incorrect ammo type icon.