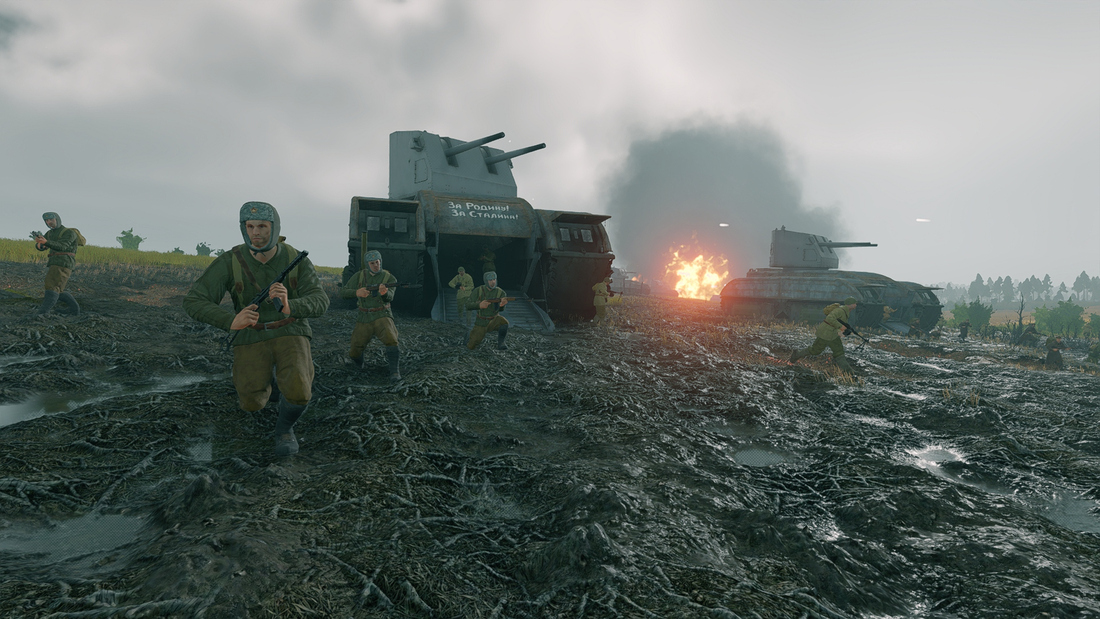 Today we have some more interesting missions and hangars to review from several talented Enlisted authors!
Thanks to the mod editor, Enlisted is an endlessly scalable game, you can create a unique mission or even an entirely new location yourself, using thousands of objects from all of the game's campaigns.
FLAKTURM SIEGE BY YOPSIUS
Original mission title: Tower Battle.
In Germany, such buildings were widely used and were huge concrete fortresses with a lot of anti-aircraft guns. One of them is a monumental fortification that you will have to capture in this new custom mission.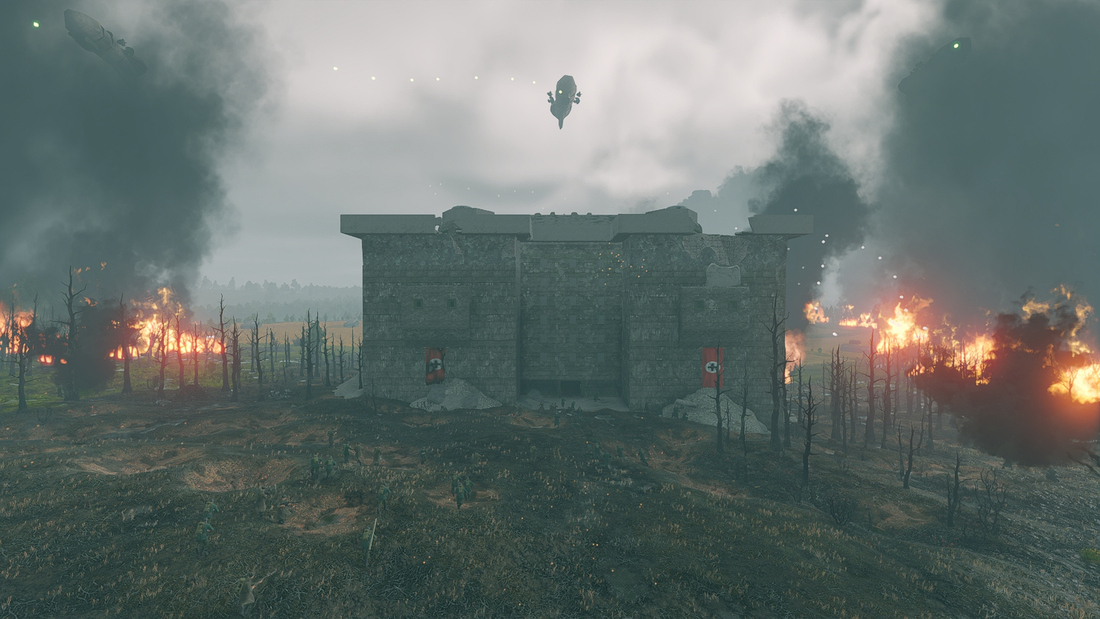 This is clearly an alternate version of history, as our beloved walking tanks have made it to this mission as well. They will be useless in the direct assault of the tower, but they will come in handy against the infantry in the open. By the way, there will be five more squads with AI-fighters in each team than usual.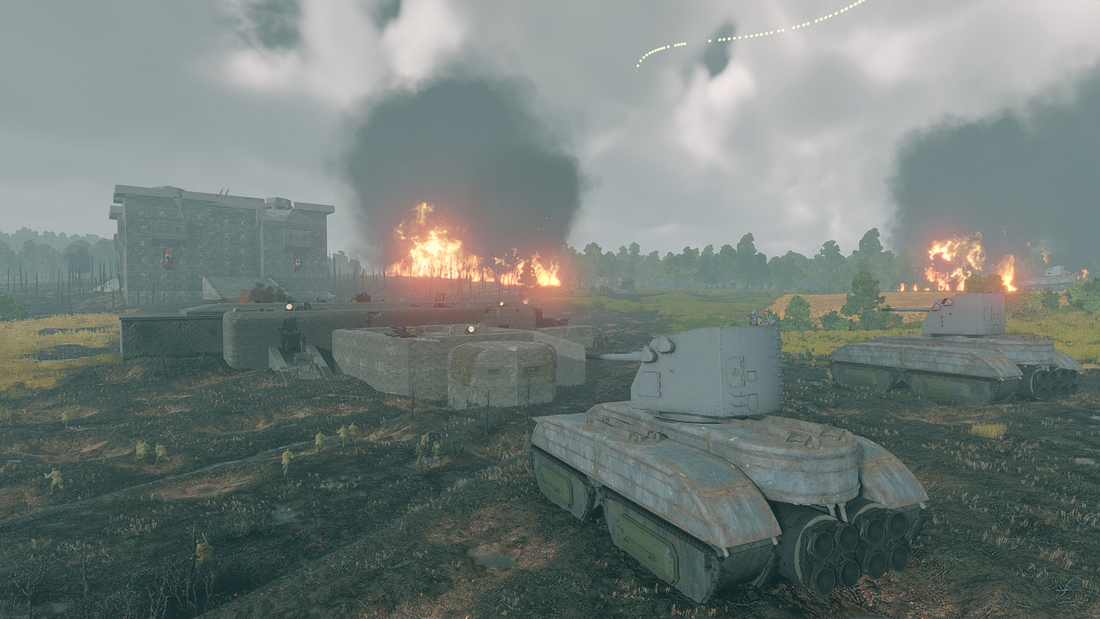 Who will be the king of this flakturm?
THE MEAT GRINDER OF VERDUN BY KUCHO01
Original mission title: Battle of Verdun 1916.
One of the bloodiest battles of WWI - the Battle of Verdun - took place from February 21st to December 18th, 1916 on the Western Front in France. This large-scale offensive of the German army aimed to take France out of the war in one powerful blow. Now you can take part in the battle yourself!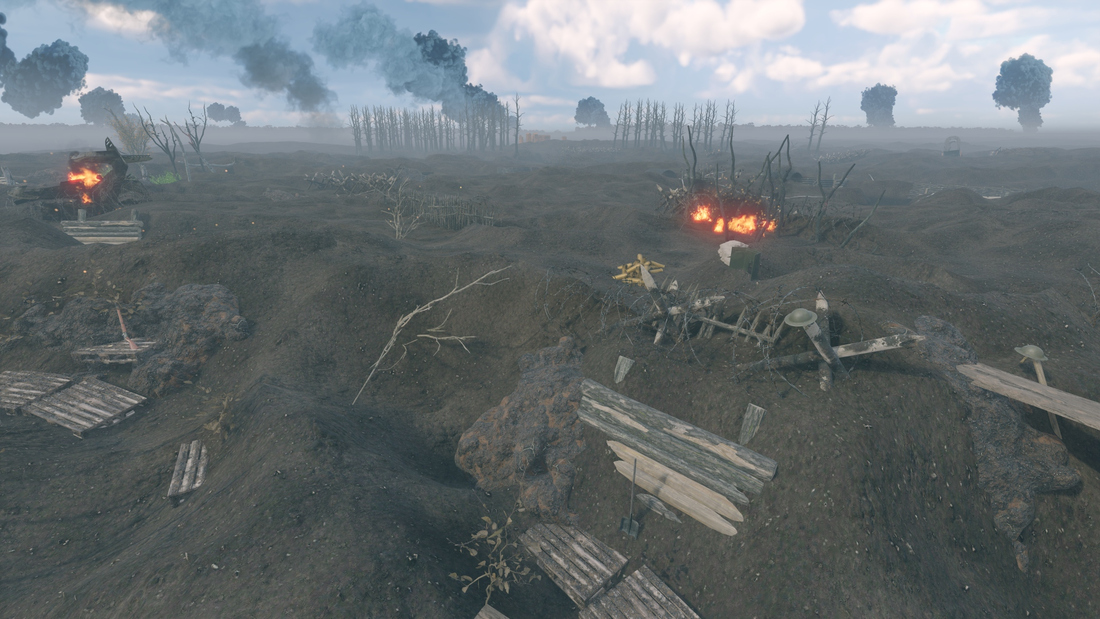 The author has tried to reproduce the authenticity of WWI as much as possible: mud, hundreds of meters long trenches, countless explosion craters, kilometers of barbed wire, scorched forests and the never settling smoke of battles.
Aircrafts can be used in the mission, but tanks will have to be left in the hangar - the time for these monsters has not yet come. Use engineer-build guns to compensate for the lack of their large caliber. They are extremely effective in the open. Also, don't hesitate to use shovels - here they help to create new covers!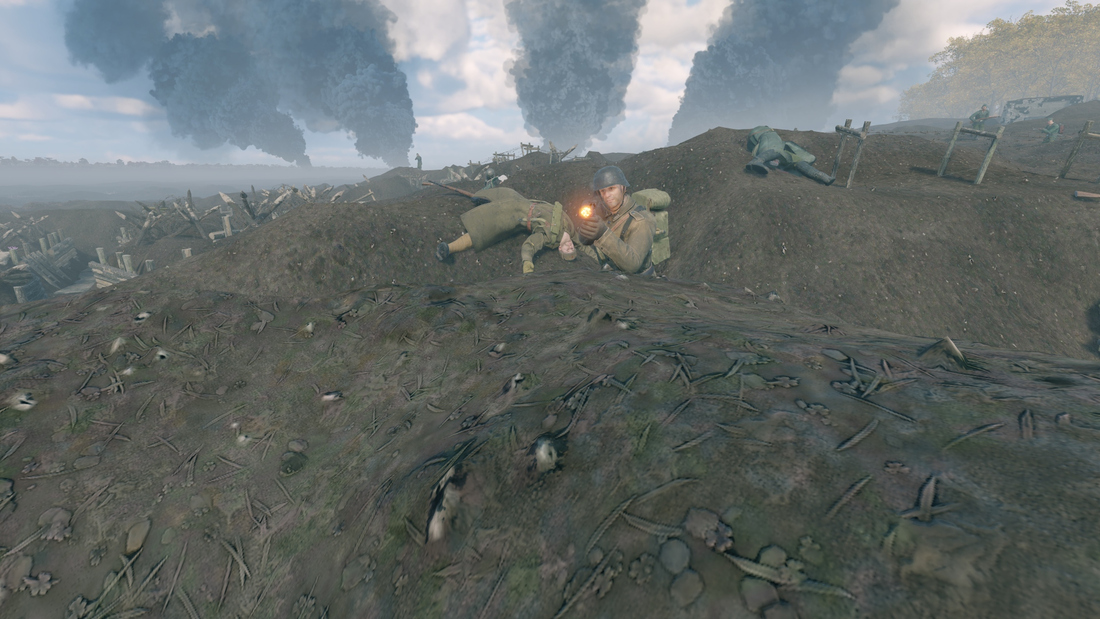 This mission has a unique mode, which is a combination of "Conquest" and a modified version of "Confrontation" modes. Both teams must hold three strategic points in the center and prevent the enemy from breaking through the defenses from the flanks.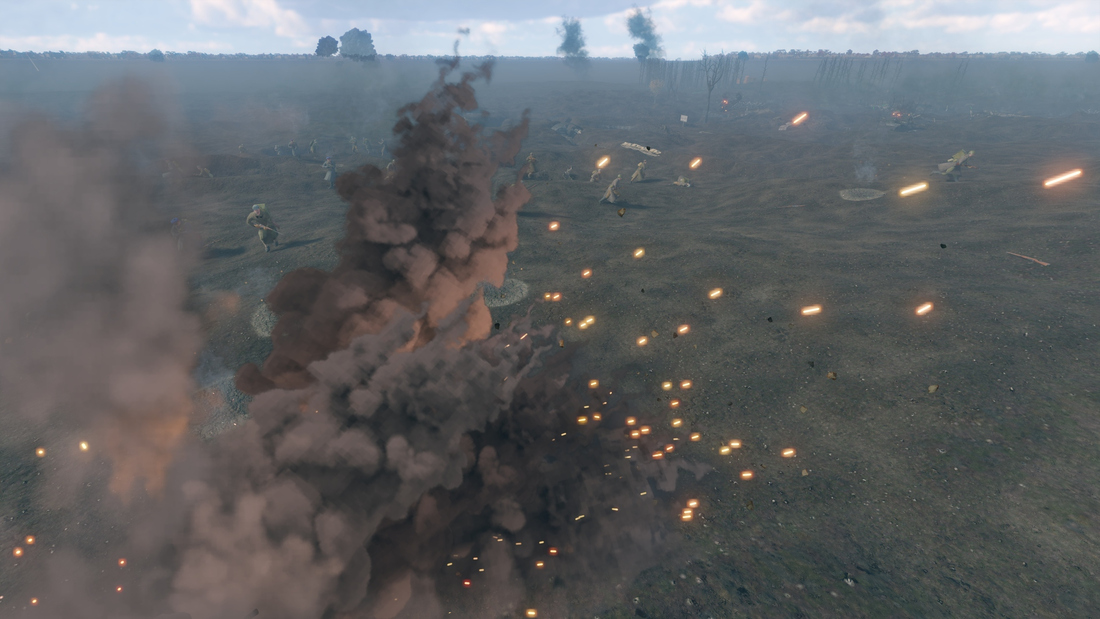 HANGAR | BATTLE OF BERLIN | BY LAZYTONAME
ORIGINAL HANGAR TITLE: BATTLE OF BERLIN.
Preparations for the battle are in full swing: planes are flying by, tanks are rolling and shots are fired in the background. All this is waiting for you in this dynamic hangar, dedicated to the Berlin battles!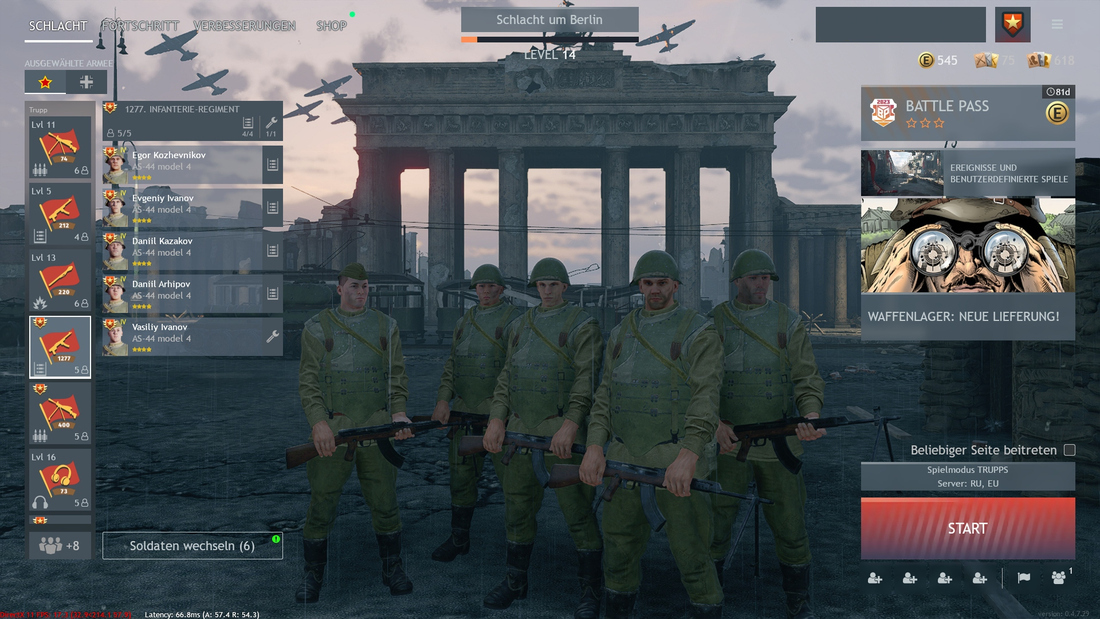 The author has changed all game menus, not only the main screen. On them you will also be able to enjoy various animated scenes. In fact, in the ground vehicle selection and customization menu, there will be a real battle between the Allied and Axis forces!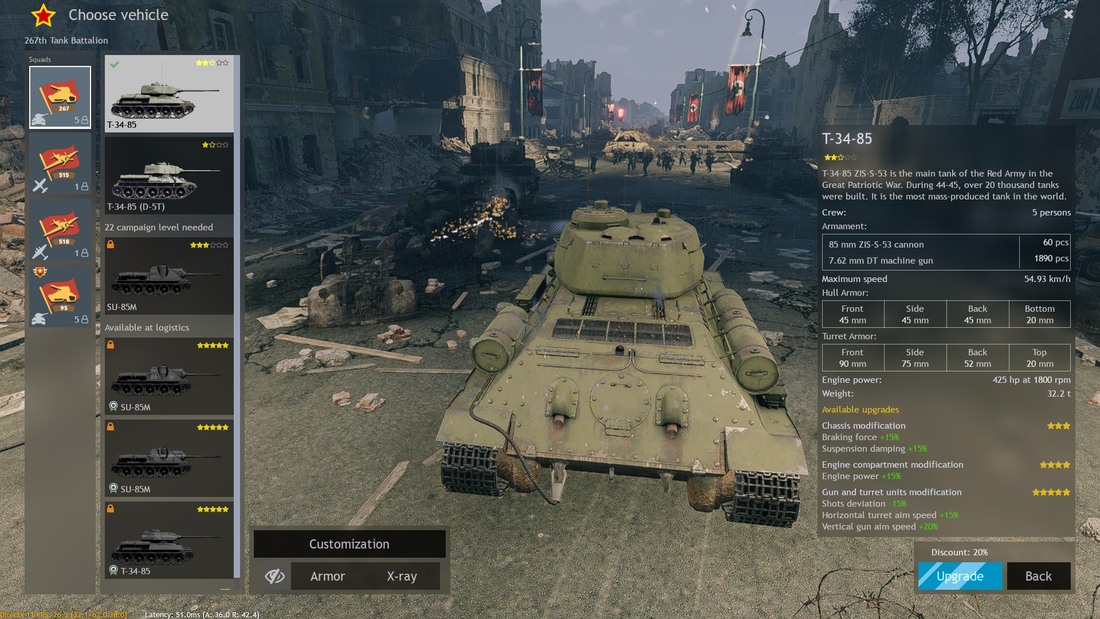 It's almost like a movie in your hangar, isn't it?
HANGAR | GERMAN AIRFIELD | BY WILLCARIO
Original hangar title: German Airfield.
Earlier in one of our previous digests, there was already an airfield-themed hangar by ErikaKalkbrenner, but Willcario's version is also worthy of attention!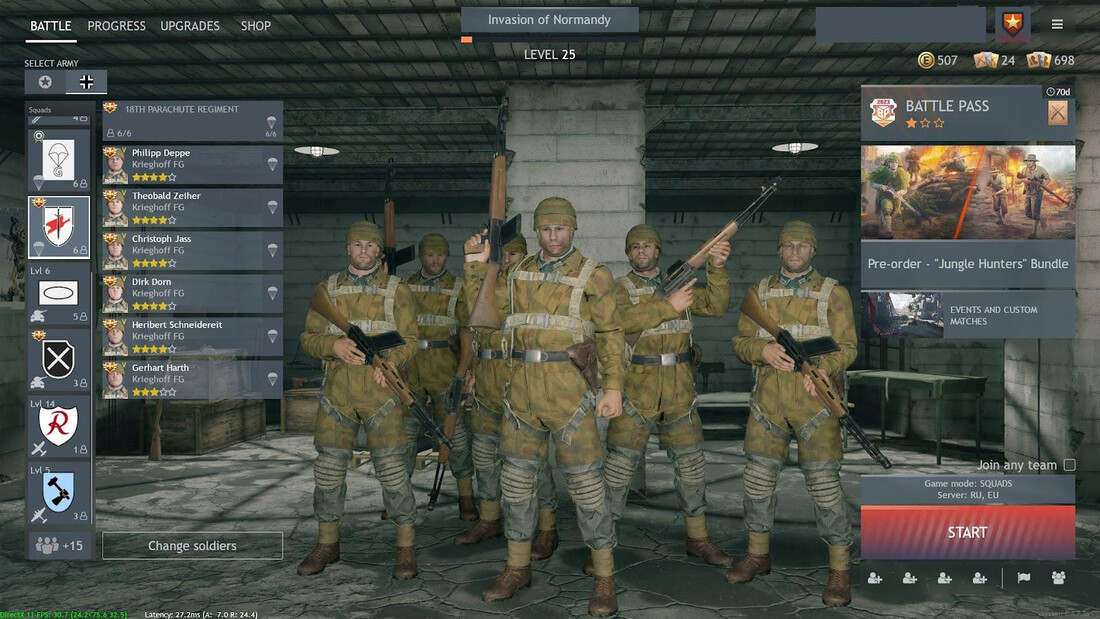 All game menus are changed here as well, but instead of open spaces, the soldiers and weapons have been moved into the bunker. There are also less dynamic elements, but this has its positive sides: now the hangar is suitable not only for Axis, but also for other sides of the conflict, as the airfield can be considered captured by the Allies.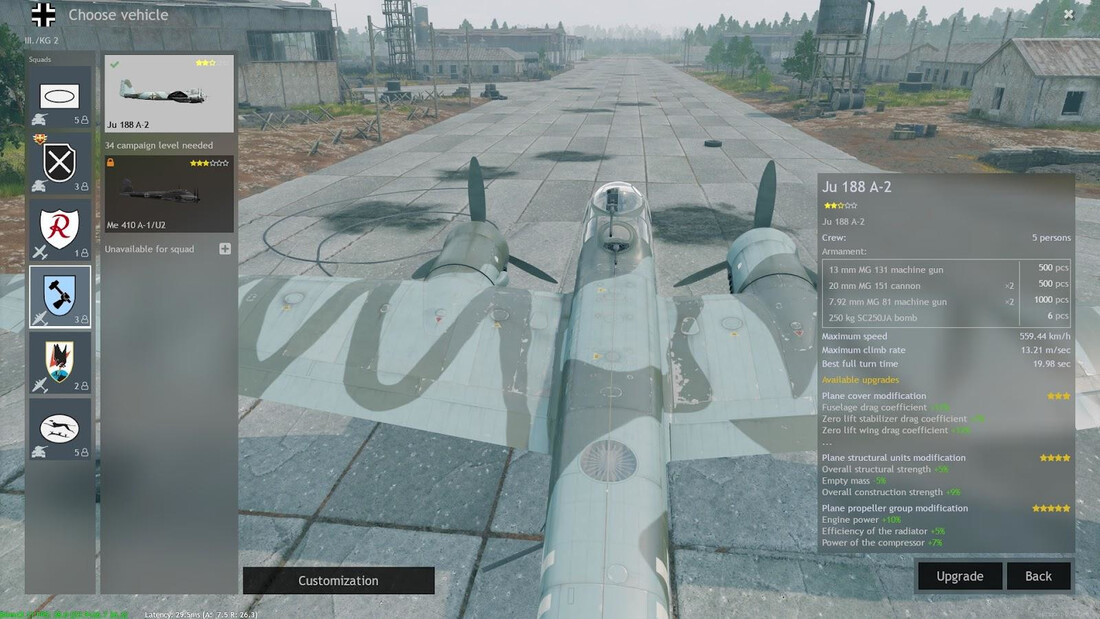 Ready for takeoff?
More details about installation in our Youtube shorts.
THANK YOU, AUTHORS!
Each author whose work is featured in our section of interesting mods will receive a unique portrait of an engineer and an additional gold weapon order!
You can get gold orders in the game multiple ways, but the portrait… It is simply impossible to get it otherwise. So if you meet such a player in battle, show them your respect.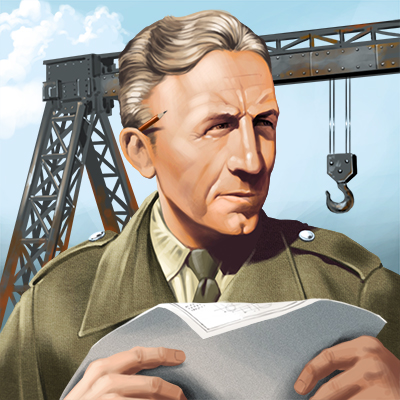 LAUNCH THE MISSIONS
Every one of you can create your own mission, as well as launch any mission from the portal. Here's a quick reminder how to launch one of these multiplayer missions.
Choose a mission you like on the Enlisted sandbox (Game Mods) portal and press COPY MOD URL on its page.
In the game, open game mode selection (above the START button) and choose "Custom matches".
Press the "Create Game" button, then on the right side "No active mod" and paste the previously copied URL.
Now you only need to configure the main settings, and you're good to go — your server is in the list. Tell your friends to come, wait for other players to join or play by yourself.
SET UP A HANGAR
In addition to launching a mission, every one of you can install a custom hangar and so replace the foggy background with something new! Below is a quick tutorial on how to do this:
Choose the hangar you are interested in on the Enlisted Sandbox (Hangars) portal and click DOWNLOAD on its card.
Place the downloaded file in the userGameMods folder, which is located in the game's folder. If the userGameMods folder is missing, then just create it.
Make sure that the file is named hangar.
Now all that's left is to run the game and enjoy the new look!