One of the most unique and impressive Enlisted campaigns has been available for almost two weeks and after its completion we would like to share with you the statistics of this great space battle.
It's true we weren't able to count how many new craters and "first small steps of man" appeared on the Moon - the processing power of computers in 1945 left much to be desired. But we do have reliable proof of how many battles were fought on the earth's satellite.
Unconditional victory for the Allied forces. Our defenders are already returning home, and we will present to you the victory ratio of the Unknown War.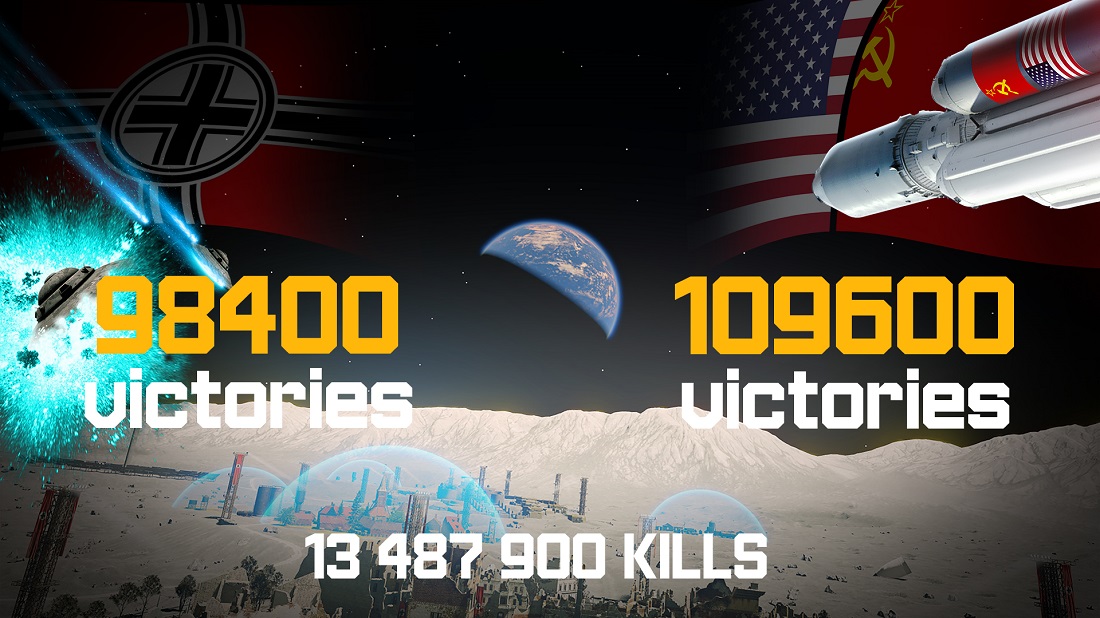 Shall we meet again on the Moon?