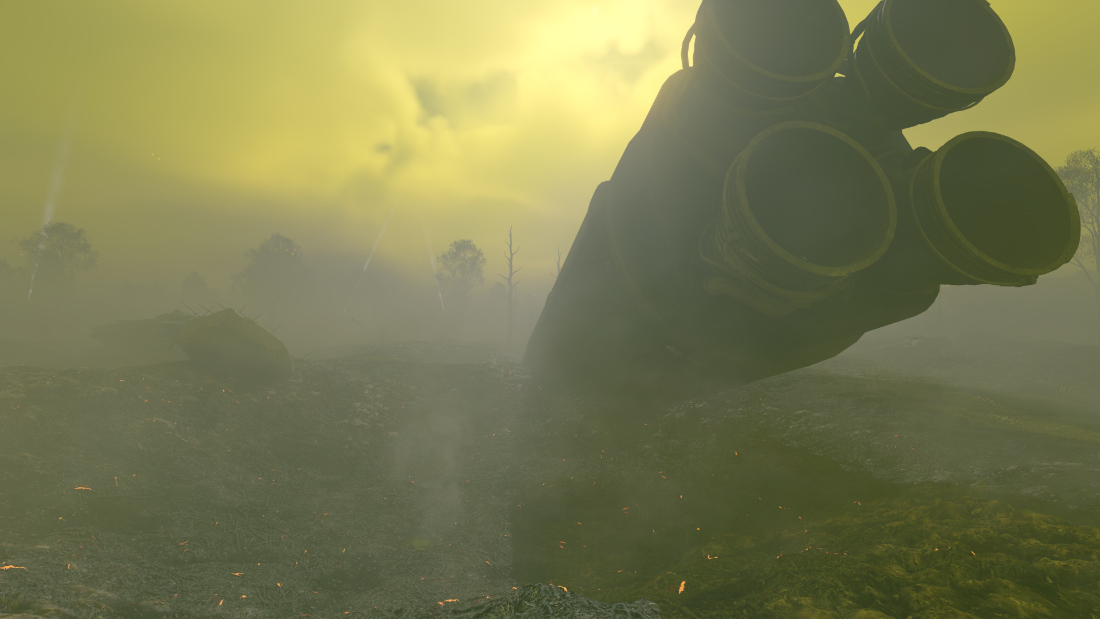 We continue to review the most interesting missions from our talented creators in Enlisted mods!
Thanks to the mod editor in the Burning Sky update, Enlisted has become an infinitely expandable game, and now you can create a unique mission or even a new location yourself, using thousands of environment objects from all of the game's campaigns.
NUCLEAR WASTELAND BY G1ROSCOPE
That's how "fallout" is usually portrayed in sci-fi movies and games: acidic colors, sinister poisonous smoke and… ongoing war. That never changes, as you may know.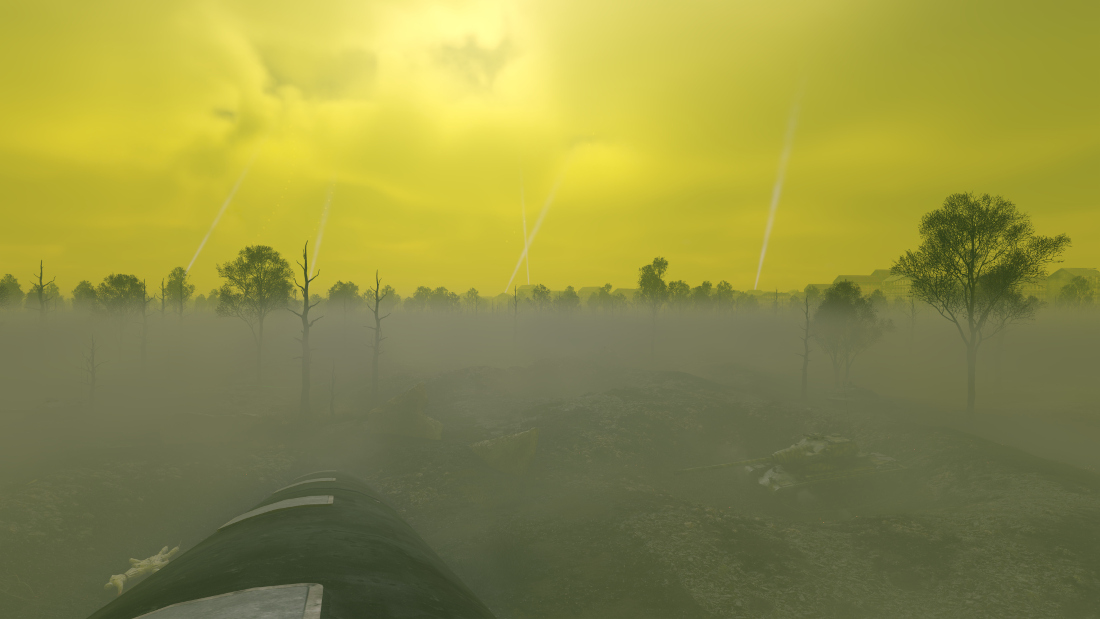 This mod is actually a visual rework of a similar mission set in World War I, but it's really well done. Here you'll find modern weapons and a battle for an unexploded ballistic missile. You're going to see the enemy way after you hear them, and that has its own charm… that's complemented by the "toxic atmosphere" of the map.
FLOODED TUNISIA BY BAZSI37
Another effective way to transform the familiar game location. New incarnation of Tunisia is almost completely covered with water, and the battles are for the remaining chunks of land.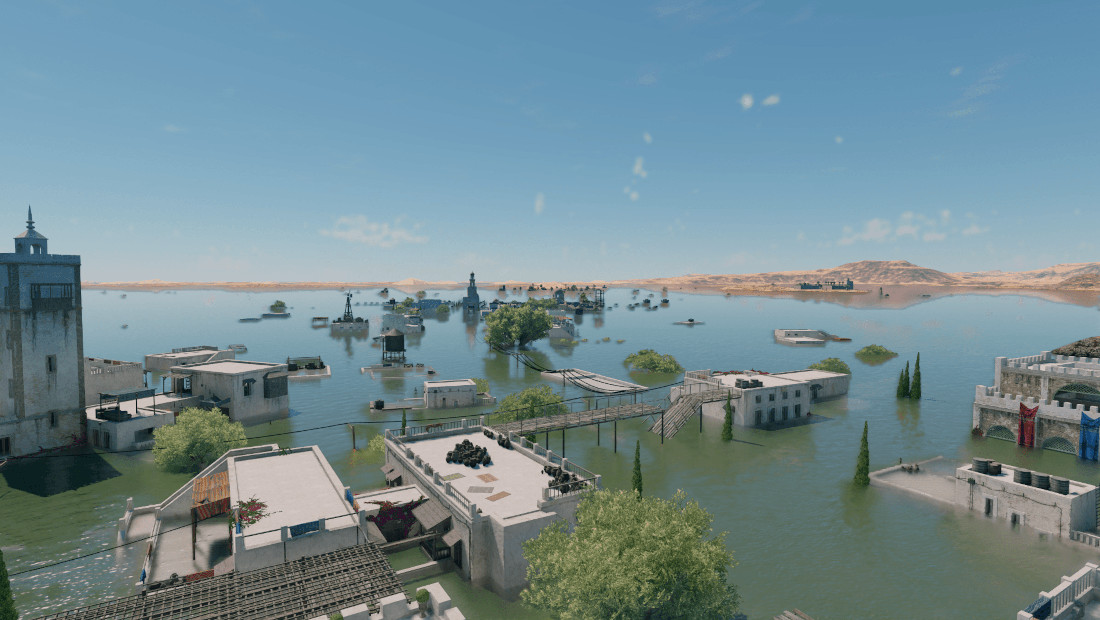 In this mode you have 5 points set in completely different corners of the huge map. Islands, the upper floors of flooded cities, oil derricks left above the water. Enough boats that the author has located around the respawn zone will help to get to the targets, but it is worth taking care about the construction of rallying points, to avoid being left without transport at some point.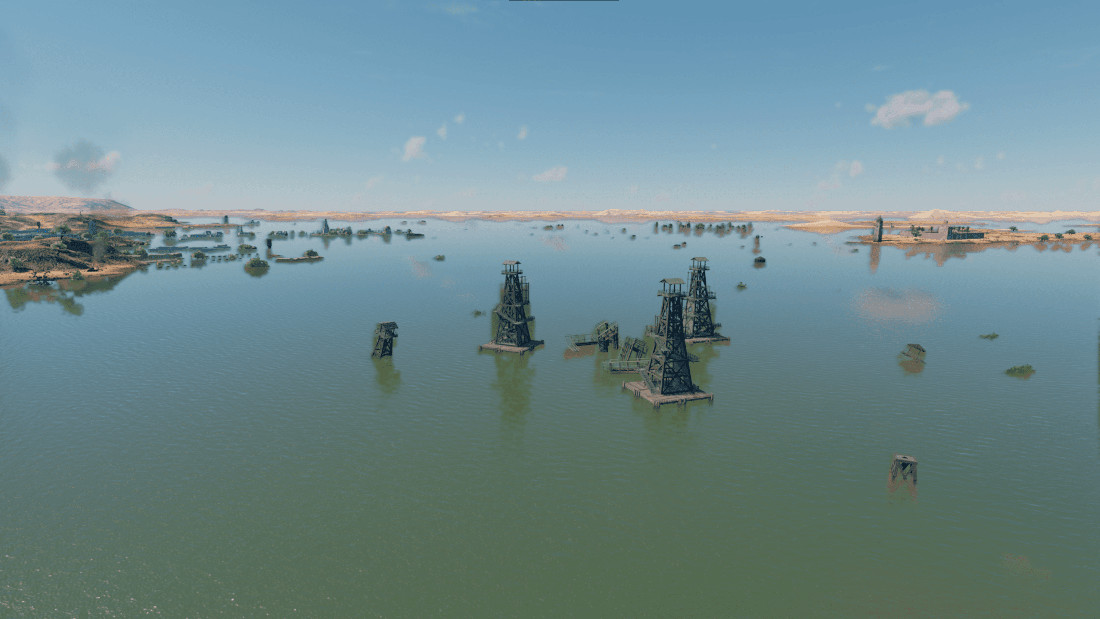 The mission is best suited for huge and very long battles.
BIG BATTLE OF VOLOKOLAMSK BY TOMMYZZM
A large and pretty classic battle near Moscow, the author of which we fully appreciate for the support of his creation and original solutions.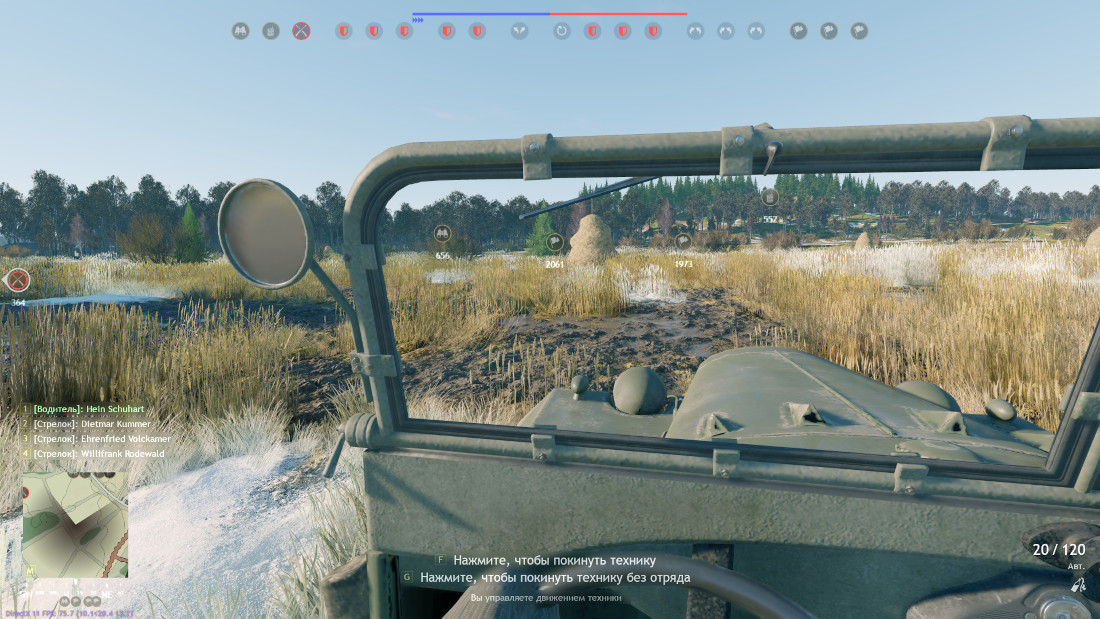 Here within one mission there is both capture points and destroying objects, opening battle zones, and the battle itself is built on a seamless map of the Battle for Moscow. Proper design and good balance.
LAUNCH THE MISSIONS
Every one of you can create your own mission, as well as launch any mission from the portal. Here's a quick reminder how to launch one of these multiplayer missions.
Choose a mission you like on the Enlisted sandbox portal and press COPY URL on its page.
In the game, open mode selection (above the START button) and choose "Custom matches".
Press "Create Game" → "Mods" and paste the URL you've previously copied.
Now you only need to customize the options, and you're good to go — your server is in the list. Tell your friends to come, wait for other players to join or play by yourself.