On the 4th of March 1968, more than 50 professions related to science and technology gathered in Paris under the auspices of UNESCO to found the World Federation of Engineering Organizations (WFEO). Today it represents more than 30 million engineers from 100 participating countries.
The World Engineering Day for Sustainable Development is celebrated every 4 March — as we in Enlisted also honor members of this essential profession.
This year we will add a little variety to your combat experience and bring back the event format with a wide range of challenges. The rewards of this event are definitely worth your effort!
From March 2nd (13:00 UTC) until March 8th (13:00 UTC), complete tasks and win valuable rewards one by one!
REWARDS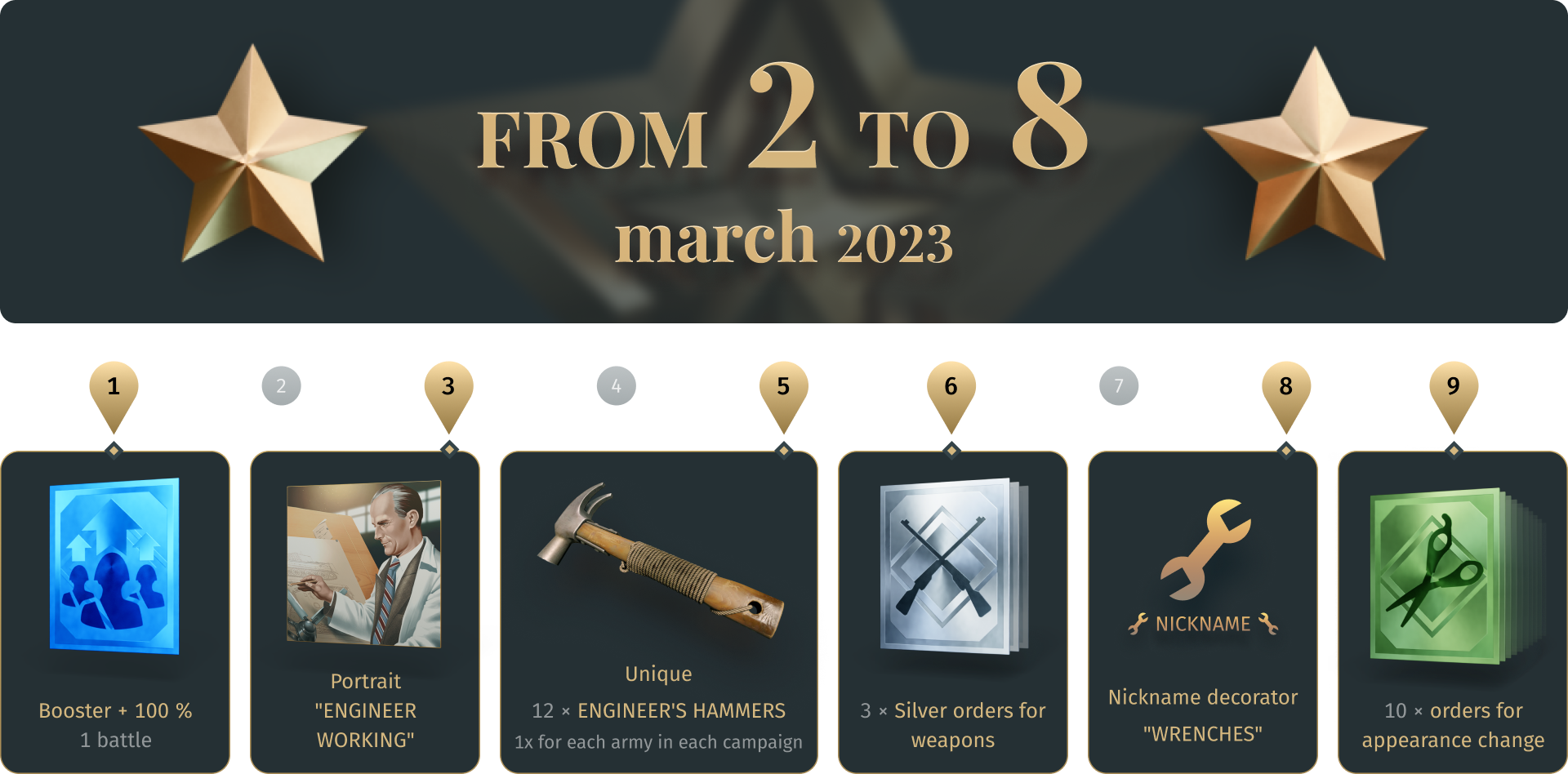 TASKS
Event tasks are completed one after another and will change every two days. Tasks that are not completed will not be counted.
March 2nd-4th
Collect 30 engineer points
Kill 50 enemies playing as an engineer
Achieve 2 victories in battles
March 4th-6th
Your ammunition box was used 10 times
Kill 30 enemies with headshots
Achieve 3 victories in battles
March 6th-8th
Destroy 2 enemy tanks using engineer building
Perform a 10-kill streak with a single soldier without dying
Achieve 4 victories in battles